As a lover of cinema, I watch a lot of stuff. Sadly, I don't have the time, energy or even desire to write reviews for everything I see. Rather than to just continue to let these movies sit on a list, I've decided to post them here with a rating and maybe a little word or two. If you trust my judgement or agree with me on my decisions, then maybe this will be helpful to you in finding some keen new stuff to watch. I think it will also free up my mind a bit to see a much shorter list of things to review in the future. That being said, here we go!
----------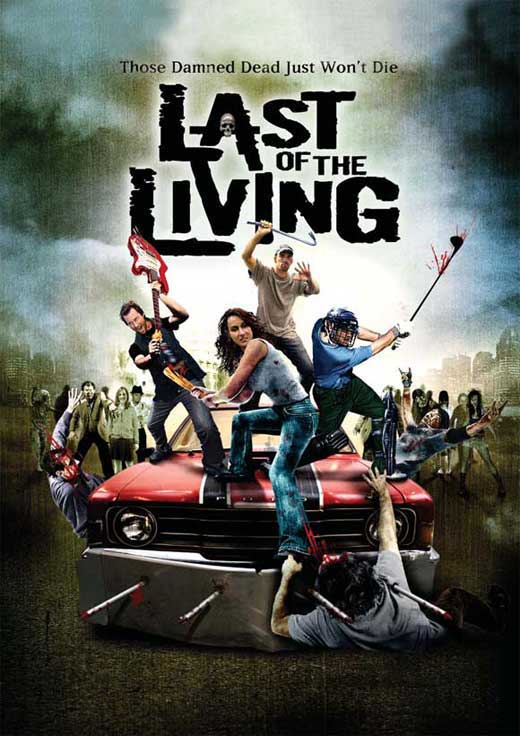 I love a great zombie movie and in this day and age, they're harder and harder to come by. So many people are making them and so many are so low budget that you just don't know which ones to watch. Luckily, 'Last of the Living' is one of the good ones that just slipped through the cracks. It's a 3 out of 5 star movie, that is above average for some but below average for others.
----------
This movie, if you can call it one, is a depressing study on why having children should be heavily governed by the authorities. The fact that this movie almost praises their activities is sad. I fear for the future of the children involved, they need to be taken away and given proper families. End of story. 1 out of 5 stars. Don't support this movie.(I just wish Johnny Knoxville wasn't involved.)
----------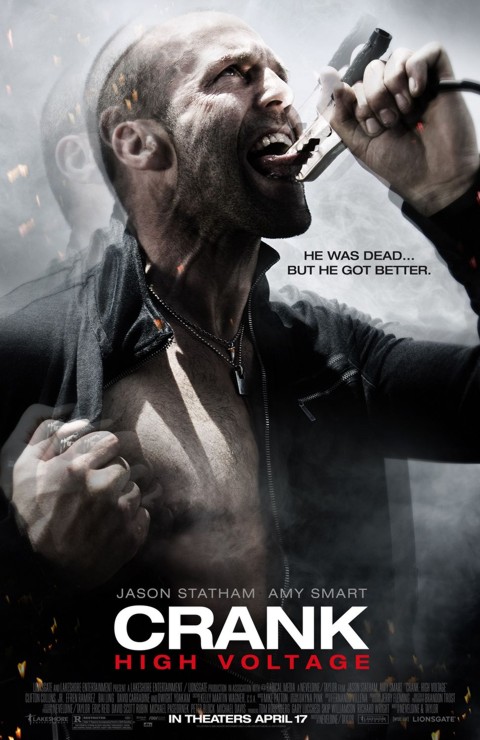 How can such a crazy, over the top movie like this be so damn fun? It's, by all definition, a b-grade schlock fest.... but that doesn't make it any less enjoyable. I think this one even tops the original. If you can check your brain at the door and like things that explode, this is the movie for you. 4 out of 5 stars!
----------
Sometimes it felt like this film was trying to be smarter than it was, but it's still a great film. There is a lot of great things going for it. I only wish I'd seen it in the theater. 4 out of 5 stars within 5 stars within 5 stars within 5 stars....
----------
I've never hidden the fact that I love the 'Jackass' films. Everyone of them that I watch makes me feel good. I own all of them, but this one and have watched them over and over. 'Jackass 3D' is yet another amazing entry into this series. I'm only saddened by the fact that we lost Ryan Dunn recently, so if more films are made.... they just won't be the same. Luckily we have all of these to remember him by. 4 out of 5 stars, 3D stars.
----------
When 'Seinfeld' ended, there was a hole in all of our hearts. When 'Curb Your Enthusiasm' started, I felt whole again. This show is brillant and one that can be enjoyed upon repeated viewings. The best part about season 7 is that it's almost entirely dedicated to 'Seinfeld' and by the end, we've almost seen an entirely new episode of 'Seinfeld'. How can you not love that? A 5 star program.
----------
Maybe I don't agree with everything Morgan Spurlock has to say, but he's a darn entertaining fellow. He also makes really fun documentaries. This one is no exception to that rule. Maybe it doesn't end with all the answers, but it's so good that I recommend, anyone who likes any of the things I've mentioned, to watch it. 4 out of 5 stars.
----------
The original 'Paradise Lost' documentary was heartwrenching and hard to watch. It asked a lot of questions that couldn't always be answered. This is the follow up to that original piece. It's just as gripping and leaves things still up to the viewer to decide. Watch it with an open mind. 4 out of 5 stars.
(No trailer available for this movie.)
----------
Viral videos have been out there long before the internet was around. The infamous 'Winnebago Man' commercials made their rounds on VHS and then hit eventually YouTube. Once that day came, it was almost overnight that Jack Rebney became a superstar as 'The Angriest Man in the World'. This is an extremely entertaining documentary, but only if you can tolerate lots of foul language. 4 out of 5 f'ing stars!
----------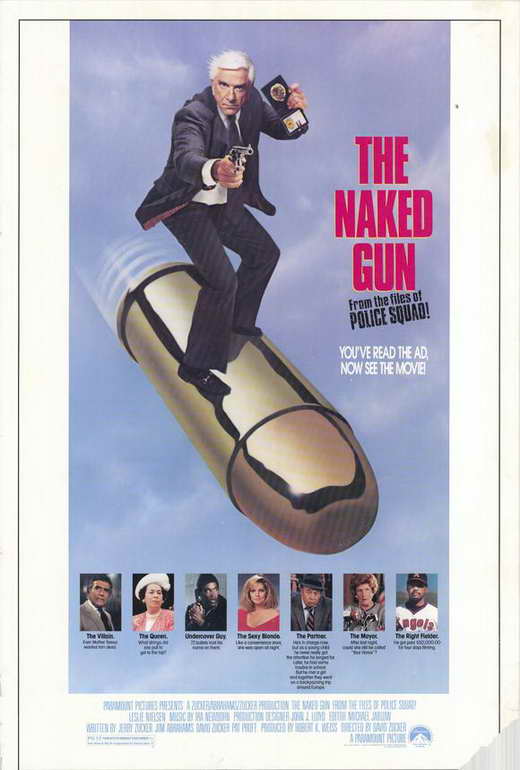 I love Leslie Nielsen. I love this original TV series. I love the absurdness of it all. This is a classic TV turned movie franchise from the 80's that cannot be seen enough. Everyone should see this movie. 3 out of 5 stars.