As a lover of cinema, I watch a lot of stuff. Sadly, I don't have the time, energy or even desire to write reviews for everything I see. Rather than to just continue to let these movies sit on a list, I've decided to post them here with a rating and maybe a little word or two. If you trust my judgement or agree with me on my decisions, then maybe this will be helpful to you in finding some keen new stuff to watch. I think it will also free up my mind a bit to see a much shorter list of things to review in the future. That being said, here we go!
----------
Sadly, this movie was originally going to be reviewed another way, a much more fun way. That didn't work out so well. Despite that, I feel I must warn you against seeing this movie. It is a SyFy movie with nothing good going for it. It's nonsense with a side of stupidity. Barely 1 out of 5 stars.
----------
I don't know why I even bothered watching this. I enjoyed the remake of the original 'Ju-On', 'The Grudge'. I didn't care for the 1st or 2nd installment in the series. They were just not very good. This movie celebrates the 10th year since the original was released and it's a sad reminder of the orignal. This is all shot on, basically, camcorders and has bad make up and a confusing story. Stay away. 2 out of 5 stars.
----------
Let me start by saying that I do not like Gregg Araki movies.... at all. He's been a blight on the film commnuity for years and if I would have realized that he was the man behind this, I never would have watched it. There's a lot of wasted talent in this movie. It's not good, in my opinion. 2 out of 5 stars.
----------
After re-watching 'Scary Movie', I felt like continuing on with a Wayans Brother movie.... this was my choice. It wasn't bad, it wasn't good, it was just a movie. 3 out of 5 stars.
----------
I love a good action flick and I respect Luc Besson as an action writer/director. One of the reasons I love him is that he doesn't overextend himself like other action auteurs. He gets an idea, doesn't have time for it or whatever and passes it on to another great director to helm. This was what happened with this movie. It's fun, it's Travolta in top form and it's better than a lot of action out there. A solid 3 out of 5 stars.
----------
It is no surprise to anyone that I have a mancrush on Ryan Reynolds. I can't get enough of his films. This one came recommended and is OnDemand from Netflix right now. I went in to it with high expectations and in the end, it was a decent flick. This one is not for everyone, it is a bit left of center. However, it is original and unique and is absolutely worth your time to watch it. 3 out of 5 stars.
----------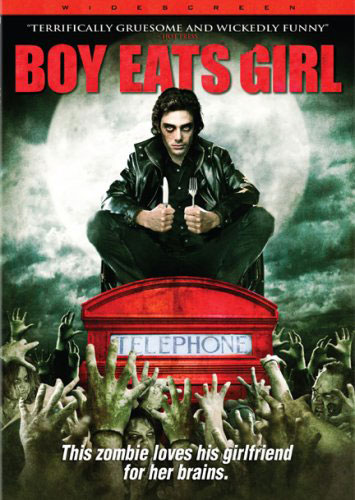 Zombie movies. A genre that is very saturated right now. I'm not a fan of talking zombie movies, but 'Boy Eats Girl' was worth the time to watch, despite that. Oddly, none of the other zombies seem to talk.... only the main character. This is a fun little rom-zom-com, but not fantastic.... 3 out of 5 stars.
----------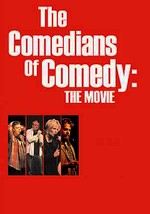 I really wanted to like this, I did. I love Brian Posehn and that's the main reason I watched this. I like the idea behind it, playing indie rock clubs. This just didn't work well and wasn't as funny as I'd hoped it would be. 2 out of 5 stars.
(No trailer available for this movie.)
----------
This movie had promise, but ended up with only about 2 scenes of any interest. This was uninteresting, confusing and hard to watch. The ending was piss poor. I don't recommend it. 2 out of 5 stars.
----------
Troma, oh how I love thee. This is a Troma classic, but still not a great movie. This is one to watch with all your friends and some alcohol. Fun, funny and gross. 2 out of 5 stars (5 out of 5 in my heart)